Gosh is it already June? We're just about halfway through the year, so here's what we were up to during May!
A Storm to Remember
Before we get into the update we wanted to talk briefly about a recent weather event. On May 21st, Ottawa was hit hard with a storm that knocked out power for most of the city for over 3 days. Some people didn't have power return for 10 days and some still don't. The storm? It lasted 15 minutes.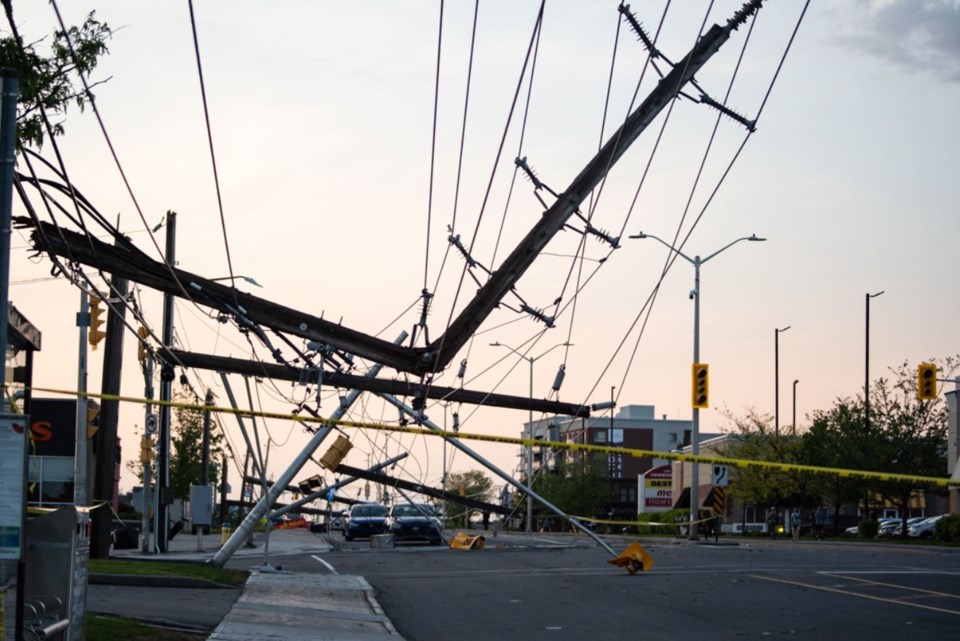 There's a whole whack of damage done ranging from felled power lines to toppled trees to roof damage. Everyone on the team is safe and sound, although some were affected. As a result this update will be smaller than usual and you can expect the next one as well as we deal with the aftermath.
Province Update
As we mentioned last month, our big focus was on the capital city, Ziacia. Ziacia is modeled off of a star fort city, with the palace located to the north on an island accessible by bridge. Our plans were interrupted due to the storm, but we were able to complete the main buildings of the city.
We also ended up expanding the city slightly, by replacing the existing moat with raised cliffs to give an impression of a wall or hill, and expanded the moat outwards in all directions. You can also see we started on plans to replace the south entrance to the city with an extra island.
So now that the inner city is complete, our big goal for June is to finish off the surrounding areas. Look forward to more details on the capital and it's design next month!
What's Next?
Now that we're approaching the middle of the year, we'll be starting to wrap up the big projects we've been working on thus far. The cities will be complete! The passive animals will have their animations! The writing will be done! And we'll be starting on new things! Not only that, but we will be doing a presentation on Level Design in Gataela for Dirty Rectangles this month. If that sounds of interest, keep an eye on our Twitter for more information and we'll see you next month!