Happy Spooky Season everyone! Here's what we were up to during September!
Niande
Ninade's a village located just outside of the capital – Ziacia – and south of Wiska Forest. It's a nice quiet stopping point between Ziacia and Olvia, and certainly much cheaper than staying in either of those cities! They mainly focus on forestry, and farming flowers and herbs. Here are some of the houses found here: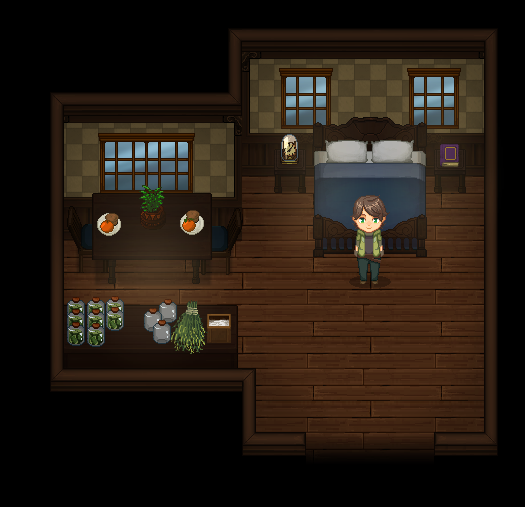 A small simple house – it seems like the owner is in the middle of making some pickles. I wonder how they'll taste?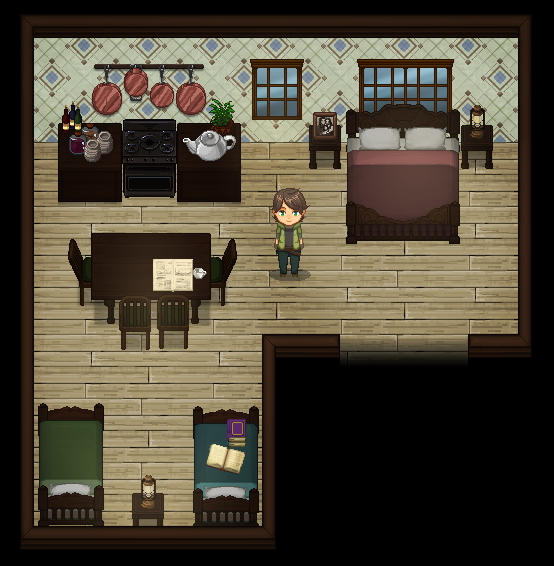 A family of four live here with the newest appliance: an oven. Amazing.
The Inn is on the smaller size but has a nice and relaxing library on the first floor. The owner is pretty laid back about whether you're staying the night or taking a book out so take it easy. Just don't bother anyone.
What's Next?
That's about it for this month. We're busy working on cutscenes so there's not a whole lot we can share for now. In the meantime this is where we are currently focusing for the next month:
Elzarde Interiors
Adding MSQ Cutscenes
Dungeon Puzzle Assets
Have a spoopy time!